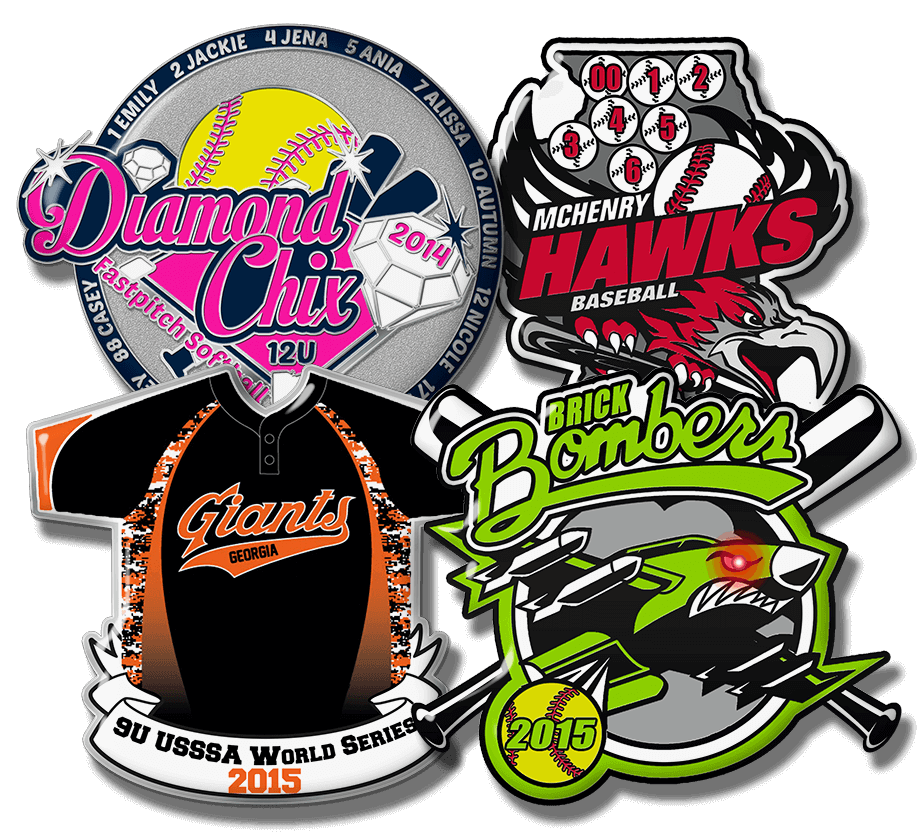 Custom Trading Pins
We do not charge for helping you with the artwork
We can include in your design up to 7 colors for free
We offer a free quotation service
Welcome to Trading-Pin-Factory.com
Let's cut to the chase here. Before we get to how and why at TradingPinFactory, please note that we remain unrivalled when it comes to quality and reasonably priced trading pins. Let's see what we have to offer our clients in the first place. Basically, at TradingPinFactory, we mainly specialize in 3 trading pin styles and that's because that's all you will ever need. Whether you need baseball trading pins for your son's team or softball trading pins for your daughter's league. Irrespective of what kind of trading pins you are after, it will always come down to these 3 styles anyway.
At The Trading Pin Factory, we give a great deal of importance to customer service and customer satisfaction. Over the years, we have taken great pride in making sure that's exactly what our clients get from us. Our goal is simple. We seek to make the design of trading pins as pleasurable an experience as possible. This is perhaps why over the years, we have painstakingly put into place a system that includes many helpful attributes to aid our clients design and implement their personalized trading pins.
Year after year, we've witnessed an overwhelming demand for custom trading pins during the months of May, June and July. As such, the trading pin factories are hard pressed to meet the outrageous market demands during that time of the year. So if you are absolutely sure that you will need trading pins this year then make a move now while you still can. For a free quote, give us a call or fill out our Quote Form.
The pins turned out great! The girls loved them! We are so happy that you could get them to us on such short notice. Being able to have pins to trade really made the softball event (USSSA Eastern World Series 2011) special for our girls. Thanks, again.
— Kim Rudolph, ATTACK softball
I was really impressed. I had not expected to receive our pins so soon. Your team was very helpful throughout the many design modifications that were made. I predict that these pins will be one of the most sought after pins at the tournament in Cooperstown this summer.
— Rick Wolf, Buffalo Wings Outlaws
I just received the pins for the Colorado Skating Club. They are amazing!!! Good job, guys! I can't wait to introduce them to our membership. I'll be sure to pass your information along to other clubs and teams in our area!
— Sue Pultorak, Colorado Skating Club
I just received my pins today and I just wanted to say thank you so much for your assistance! They look amazing and our parents and athletes love them!! I will be referring you to anyone I know in need of your services.
— David, Freedom Athletics Pro Shop